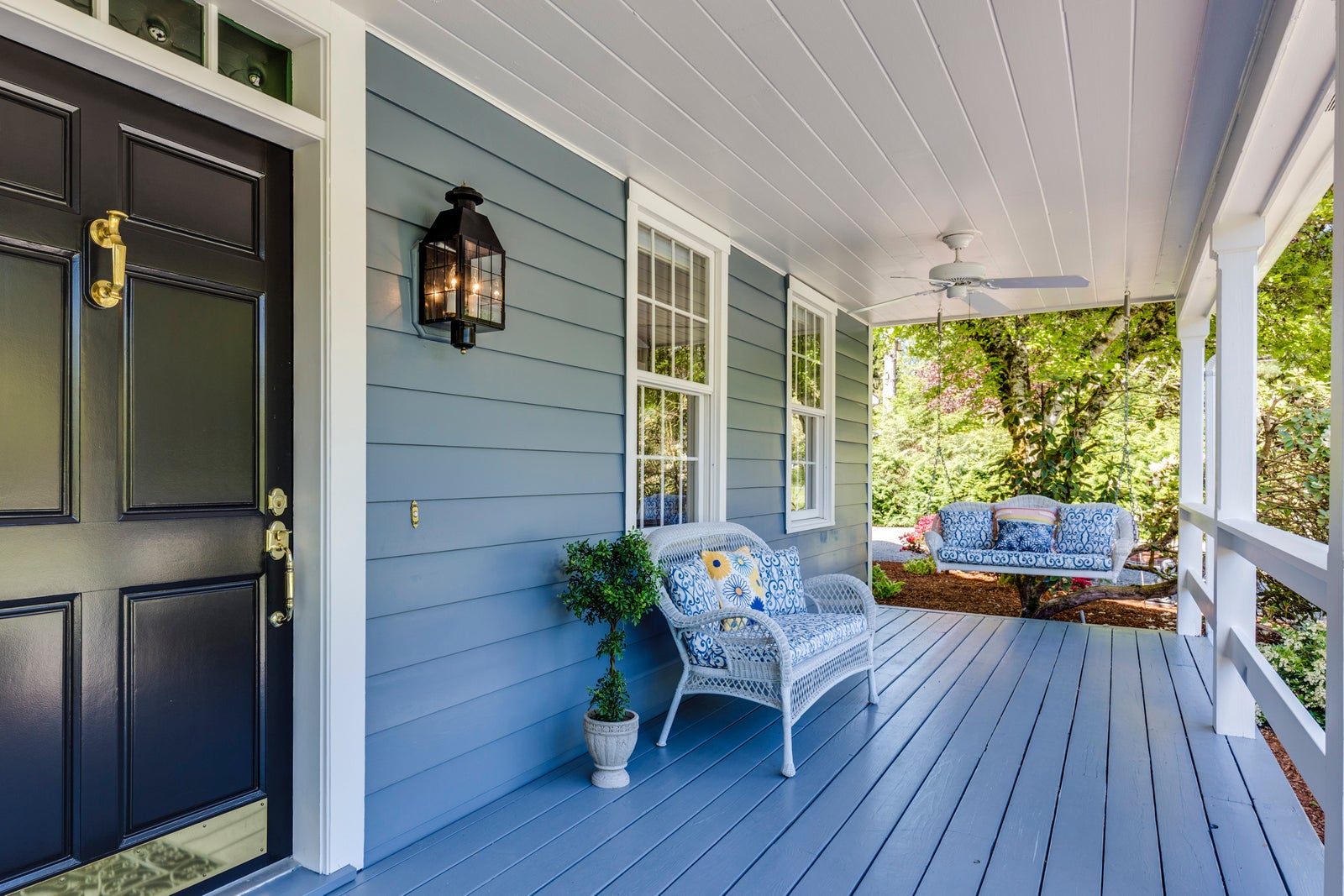 Your home's curb appeal can have a significant impact on the way it's perceived by visitors, neighbours, and potential buyers…
When the exterior of your home is tidy, welcoming, and visually appealing, it can create a positive first impression that sets the tone for the rest of the experience!
Boost Your Curb Appeal in Five Easy Steps
Improving your home's curb appeal doesn't have to be complicated or expensive. Here are five simple steps you can take to make a big difference:
Tidy up your front yard

Upgrade/update your front door

Freshen up your landscaping

Add outdoor lighting

Make your home stand out with accents
Start little and move your way down the list…once you start, I can bet you won't be able to stop! 
If you're interested in selling your home, this is definitely something you should consider doing to enhance your chance of getting a bite sooner rather than later.
Prospective buyers' first impressions are EVERYTHING! You know the saying "Don't judge a book by it's cover"? 
Well when buying a home, that doesn't apply! So, tidy up and update the outside of your home, trust us.