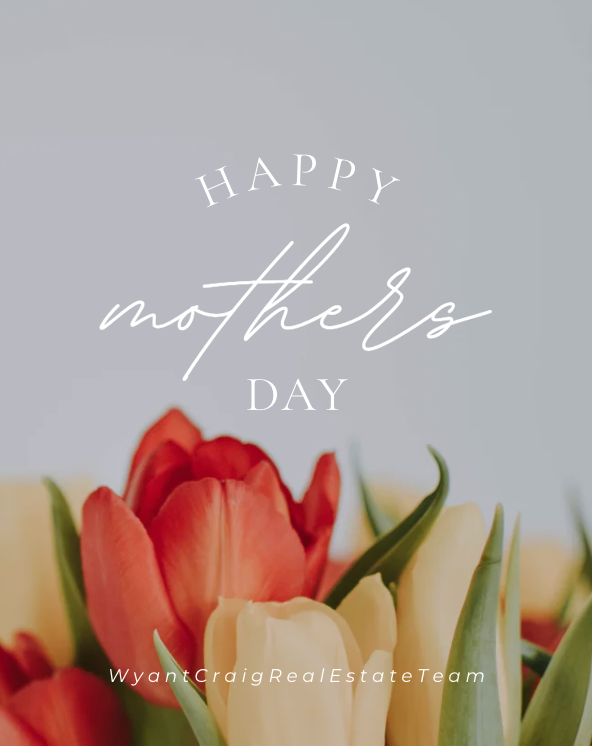 To every Mother out there,
WyantCraig
would like to wish you a Happy Mother's Day!
Mother's Day is a special day dedicated to showing appreciation for the women who have shaped our lives.
Mother's Day is an opportunity to honour and thank our mothers for their unwavering love and devotion.
It's a day to recognize the sacrifices they have made and the countless hours of hard work they have put in to raise us. Mother's Day is a chance to show our appreciation for all that they have done and continue to do for us.
Top Ways to Celebrate Mother's Day
There are many ways to celebrate Mother's Day, from heartfelt gifts to quality time spent together. Here are some top ways to make your mom feel special on her day:
Give her a heartfelt card expressing your love and appreciation.

Make her breakfast in bed or take her out for a special meal.

Plan a day full of her favourite activities, such as a spa day or shopping trip.

Give her a unique gift, such as a personalized photo album or a piece of jewelry.

Spend quality time together doing something you both enjoy, such as hiking or cooking.
Of course, one of the most common ways to show our appreciation is buying them beautiful spring flowers!
Josh
visited
Amsterdam Greenhouse & Garden Centre
, here in
Pitt Meadows
to talk to owner,
Lindsay Kok
. She presented what types of arrangements were the best to gift your Mother.
As well as Mark, who visited a local flower shop in Pitt Meadows as well to get an insiders opinion on the best Mother's Day arrangement!
CLICK HERE to watch and learn more about what Amsterdam Greenhouse & Garden Centre has to offer! And to watch Mark pick out a beautiful bouquet!
Whether you choose to give a heartfelt gift, spend quality time together, or simply tell your mom how much you love her, make sure to make this day special and memorable. 
So, if you're in the
Pitt Meadows
area and need a last minute gift idea for your Mom this Mother's Day, run over to Amsterdam Greenhouse & Garden Centre!
And as always if you have any questions about Real Estate, whether that be
buying
or
selling
.
Reach out to us
! We love taking care of what matters most to our clients!
Have a great Mother's Day everyone!