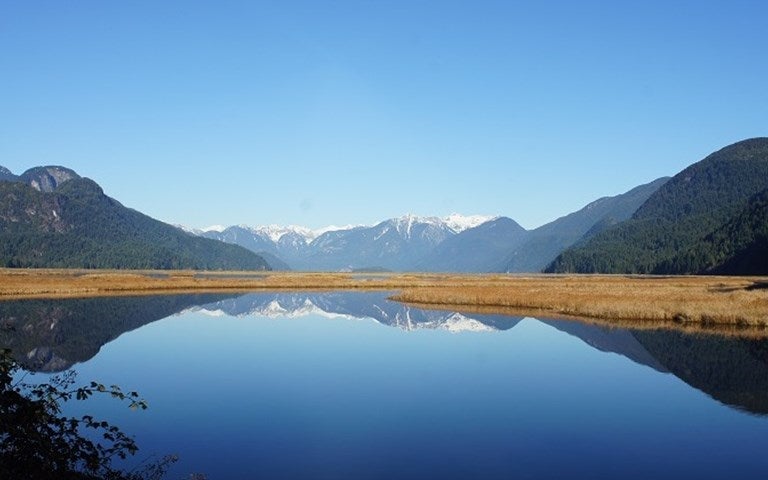 Are you searching for a place to
buy real estate
that offers a balance between urban amenities and a peaceful suburban lifestyle?
Look no further than
Pitt Meadows
, a charming community nestled in the heart of British Columbia! With its breathtaking strategic location, and strong community spirit,
Pitt Meadows
has become an increasingly popular choice for
real estate investment
.
Hi everyone,
WyantCraig Real Estate Group
here! In this blog post, we will explore the key factors that make Pitt Meadows an excellent place to buy real estate.
Convenient Location
Strategically situated just a short distance away from
Metro Vancouver
, Pitt Meadows provides the perfect balance between a peaceful suburban lifestyle and easy access to urban amenities. Commuting to Vancouver or other nearby cities is convenient with the
West Coast Express commuter rail
and major highways. Additionally, the presence of the
Pitt Meadows Regional Airport
also offers great accessibility for both domestic and international travel. 
Strong Community Spirit
Pitt Meadows
is renowned for its strong sense of community and welcoming atmosphere. The friendly residents and active
community organizations
contribute to a vibrant social scene and create opportunities for meaningful connections. The community organizes various
events and festivals
throughout the year, fostering a sense of belonging and making it an ideal place for families, professionals, and retirees alike.
Diverse Real Estate Options
Pitt Meadows offers a wide range of real estate options to suit different preferences and budgets. From spacious single-family homes to modern townhouses and condominiums, there is something for everyone. The
real estate market in Pitt Meadows
has witnessed steady growth in recent years, making it an attractive investment opportunity. Whether you're a first-time buyer, looking to upgrade, or seeking an investment property,
Pitt Meadows
provides ample choices to fulfill your requirements.
Excellent Education and Amenities
Families with children will appreciate the quality
education system in Pitt Meadows
. The community is home to well-regarded schools, both public and private, ensuring access to excellent educational opportunities. In addition, the area boasts a variety of amenities, including
shopping centers
, restaurants, healthcare facilities, and recreational centers, providing residents with convenience and a comfortable lifestyle.
Pitt Meadows
combines convenient location, strong community spirit, diverse real estate options, and excellent amenities to create an ideal environment for real estate investment. Whether you seek a peaceful retreat surrounded by nature or easy access to urban amenities,
Pitt Meadows
offers the best of both worlds!
The increasing popularity and growth in the real estate market signify the bright future and potential for a return on investment. 
So, consider Pitt Meadows as your next real estate destination and immerse yourself in the beauty and opportunities it has to offer!
And as always if you have any questions about Real Estate, whether that be
buying
or
selling
.
Reach out to us
! We love taking care of what matters most to our clients!