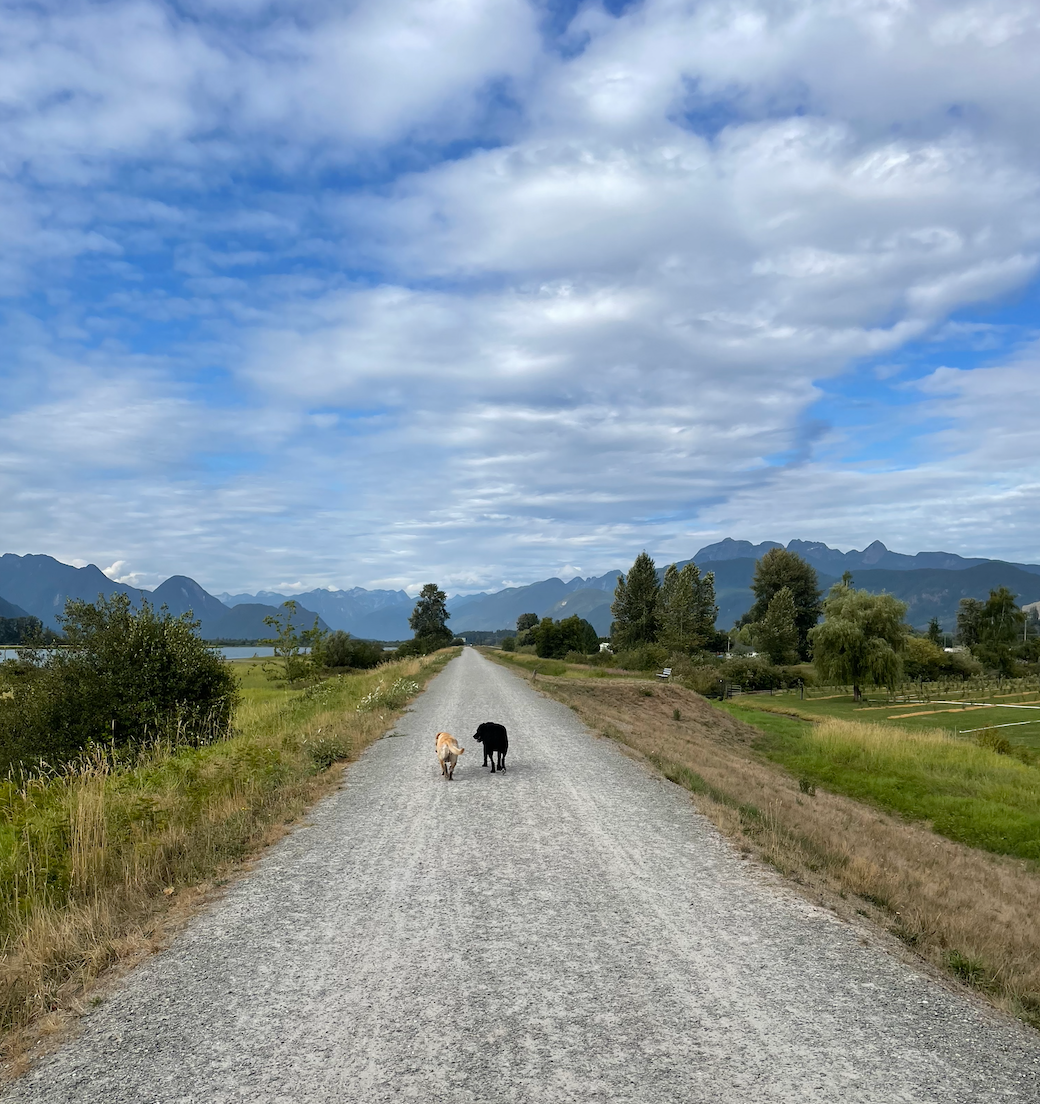 There's no better time to enjoy the outdoors with your furry companion!
The beautiful neighbourhoods of
Pitt Meadows
and
Maple Ridge
offer a plethora of dog-friendly areas that promise unforgettable adventures for both you and your canine friend…
From sprawling parks to charming trails, these two neighbouring towns provide the perfect backdrop for a summer filled with wagging tails and shared memories.
Hi everyone,
WyantCraig Real Estate Group
here! In this
blog
we'll tell you all about dog-friendly areas these two neighbourhoods have for all you dog lovers out there.
Pitt Meadows and Maple Ridge Off-Leash Dog Parks
Start your journey in Pitt Meadows at one of the dedicated
off-leash dog parks
. These expansive areas are a paradise for dogs to frolic freely and make new friends. Equipped with secure fencing, they offer peace of mind while your four-legged companion explores to their heart's content.
See links below:
Click Here to watch Joan take her four-legged companions on a summer walk!
Kanaka Creek Regional Park
Heading into Maple Ridge,
Kanaka Creek Regional Park
presents a wonderful blend of nature and recreation. Leashed dogs are more than welcome to join you on the picturesque trails that wind through lush forests, alongside babbling creeks, and offer breathtaking views. This is an ideal spot for a leisurely summer hike where you and your furry friend can relish in the sights, sounds, and scents of the outdoors.
Alouette Lake
If your dog loves water, then Alouette Lake is a must-visit. Just a short drive from Pitt Meadows and Maple Ridge, this destination is perfect for a refreshing summer dip. Dogs are permitted on-leash around the
day use areas
, so you and your pup can enjoy the scenic surroundings, sandy beaches, and crystal-clear waters.
This summer, embrace the opportunity to explore these dog-friendly havens in
Pitt Meadows
and
Maple Ridge
!
Whether it's running through open fields, hiking forested trails, or splashing in cool waters. Remember to pack essentials like water, waste bags, and treats to ensure a comfortable and enjoyable outing for your furry friend.
So, grab your leash, don your walking shoes, and set out to discover the beauty of nature alongside your loyal companion!
And as always if you have any questions about Real Estate, whether that be
buying
or
selling
.
Reach out to us
!
We love taking care of what matters most to our clients!