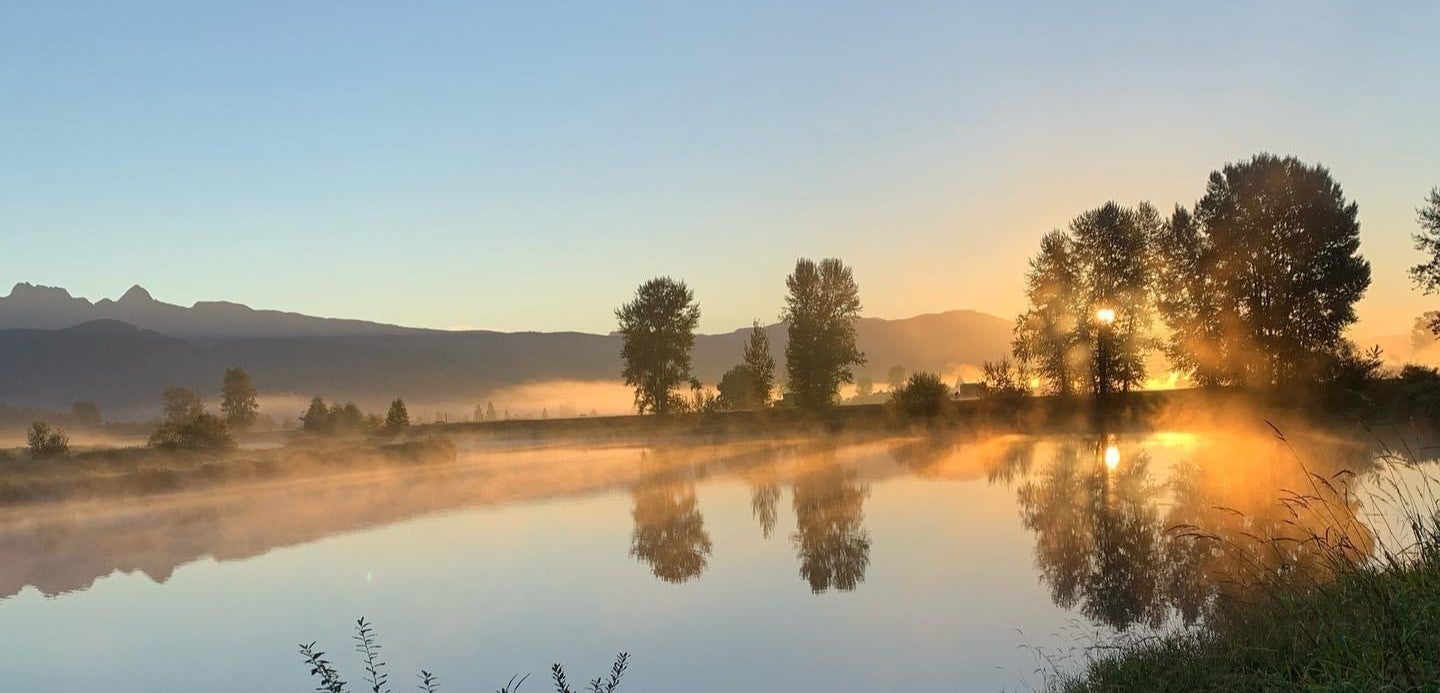 Hi everyone,
WyantCraig Real Estate Group
here! Today we thought it would be a great idea to highlight just some of the reasons why Pitt Meadows is a top neighbourhood!
Nestled in the picturesque Fraser Valley, Pitt Meadows is a charming community that offers a high quality of life and a range of desirable amenities…
If you're searching for the perfect neighbourhood to call home, Pitt Meadows has all the ingredients to make it the top choice for you. 
From its natural beauty and recreational opportunities to its convenient location and welcoming community, discover why Pitt Meadows might just be the top neighbourhood for you!
Scenic Beauty and Outdoor Recreation

: The area is renowned for its picturesque landscapes, including scenic farmlands, rivers, and mountain views. Residents can enjoy a wide range of outdoor activities such as hiking, cycling, boating, fishing, and golfing, thanks to the abundance of parks, trails, and golf courses in and around Pitt Meadows. The area's natural beauty provides a serene and tranquil backdrop for everyday life.

Convenient Location

: One of Pitt Meadows' key advantages is its strategic location within the Lower Mainland. Commuters benefit from the close proximity to major transportation routes, including the Golden Ears Bridge, West Coast Express commuter train, and Highway 7. 

Family-Friendly Atmosphere

: Pitt Meadows is an ideal neighbourhood for families, with its strong sense of community and excellent amenities. The area boasts top-notch schools, including elementary, middle, and secondary schools, providing quality education for children of all ages. The community also hosts various family-oriented events and festivals throughout the year, fostering a warm and inclusive atmosphere.

Growing Economy and Development

: Pitt Meadows is experiencing steady growth and economic development, making it an attractive destination for both residents and businesses. This growth contributes to a vibrant local economy, offering employment opportunities and a thriving business community. 

Community Spirit and Engagement

: Pitt Meadows prides itself on its strong sense of community and active citizen engagement. The city encourages community involvement through various programs, volunteer opportunities, and events. This sense of belonging and community spirit creates a welcoming and supportive environment for individuals and families alike.
Pitt Meadows has all the qualities that make a neighbourhood truly exceptional: natural beauty, convenient location, family-friendly amenities, a growing economy, and a strong sense of community. 
Whether you're seeking an active outdoor lifestyle, proximity to urban amenities, or a close-knit community atmosphere, Pitt Meadows has it all!
So, consider making Pitt Meadows your top neighbourhood choice and enjoy the best that this charming community has to offer.
And as always if you have any questions about Real Estate, whether that be
buying
or
selling
.
Reach out to us
! We love taking care of what matters most to our clients!